BitGet Crypto Derivative Exchanger Trading Rewards with 22000 USDT Prize.
Bitget Crypto Derivative Exchanger platform for crypto derivatives trading. Buy BTC and ETH at Bitget and begin your crypto trading journey now!

BitGet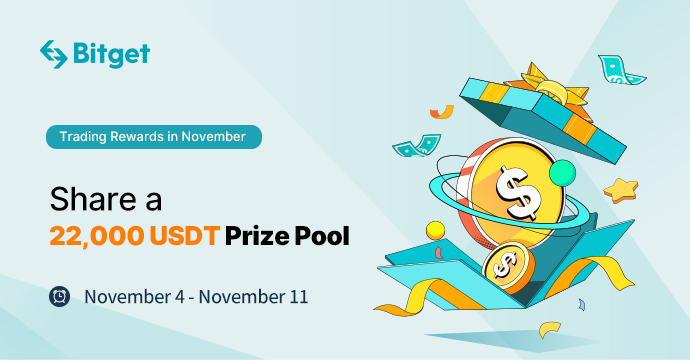 BitGet Crypto Derivative Exchanger still has their no-fee spot trading promotion going on! With no fees, you may trade spot (including spot grid strategy)!
In November, Bitget is offering hefty trade incentives! Get a piece of the 22,000 USDT prize fund! To receive your prizes, register for the event and do the simple tasks! You get more incentives the more you trade!
To get your incentives, please register for the event.
Event period: November 4, 20:00:00 – November 11, 20:00:00 (UTC+8)
💵Reward 1: Complete spot trading to win USDT
During the event, users who trade spot of any amount for at least three consecutive days will receive a trading bonus of 10 USDT.
*Prize pool: 10,000 USDT of trading bonus
✌️Reward 2: Trade futures to share 10,000 USDT
During the event, users who complete a total futures trading volume of 5,000 USDT and more will share a trading bonus prize pool of 10,000 USDT.
🏆Reward 3: Special rewards for top 3 participants
During the event, the top 3 users ranked by total trading volumes will share 2,000 USDT.
The 1st place: 1,000 USDT
The 2nd place: 600 USDT
The 3rd place: 400 USDT
Terms and Conditions
Users who do not register for the event (register here) will not be eligible for rewards.
Prize pool sharing rule: individual reward = individual trading volume/total trading volume of all users*10,000 USDT of trading bonus.
Only the transaction data during the event will be taken into account. The rewards will be distributed within seven working days after the event ends.
The token rewards will be sent to the asset account of the UID submitted when registering for the event.
Bitget reserves the right to disqualify users that perform wash trading, illegal bulk registration of accounts, and trades that display attributes of self-dealing or market manipulation.
Accounts with the same IP address will not be eligible for rewards.
Bitget reserves the right of final interpretation of the Terms and Conditions, including but not limited to amending, changing, or canceling the event without prior notice. Please contact us if you have any questions.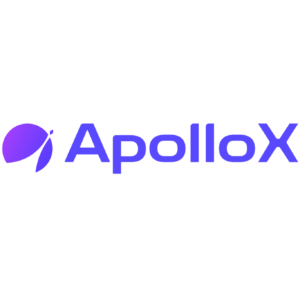 ApolloX Exchange believes in the future of blockchain technology and works hard to make cryptocurrencies accessible to everyone.
0 comments
Disclaimer
Cryptocurrencies are subject to high market risk and volatility despite high growth potential. Users are strongly advised to do their research and invest at their own risk.