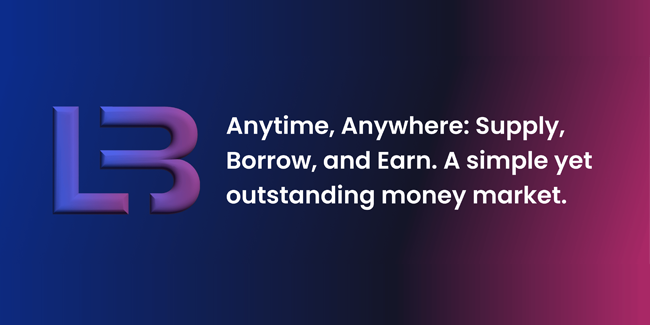 The future of banking! LineaBank is here to redefine your banking experience, providing you with a seamless and innovative way to manage your finances. Let's explore the amazing features that make LineaBank a game-changer.LineaBank
Welcome to the future of banking! LineaBank is here to transform your financial journey with its simple yet outstanding lending protocol. Built on Linea, ConsenSys' zkEVM, LineaBank combines privacy protection and scalability to offer you a decentralized and secure experience.
Let's dive into the key features that make LineaBank stand out from the crowd! 💼💰
🌱 Simple and Transparent Tokenomics
LineaBank's tokenomics revolve around the $LAB stake, providing users with numerous benefits. Stake your $LAB tokens to enjoy
1️⃣ 📈 Yield Boosting: Amplify your Annual Percentage Rate (APR) based on your $LAB stake.
2️⃣ 💸 Revenue Sharing: Receive weekly platform fee distributions according to your stake.
3️⃣ 🔥 Automatic $LAB Buyback and Burn: Witness the majority of the protocol's revenue used to burn $LAB tokens, ensuring long-term sustainability and growth.
Lending & Borrowing
Experience the player-to-protocol lending model on LineaBank, where simplicity meets the control.
Here's how it works
1️⃣ Supply Assets: Deposit your assets into LineaBank and earn rewards in $LAB tokens.
2️⃣ Borrow Funds: Access liquidity by borrowing against your collateral.
3️⃣ Earn sTokens: Receive sTokens proportional to your share of the loan pool, accumulating value over time.
4️⃣ Close the Loan: Repay the loan and reclaim the increased value of your sTokens.
🔒 100% Code-Based Environment
LineaBank's lending system operates in a secure and transparent code-based environment. By removing intermediaries, LineaBank ensures fair and automatic adjustments to borrowing and lending rates. This approach maintains optimal liquidity and enhances user safety. 🧑‍💻🔒
Liquidation and Max LTV
In LineaBank, liquidation serves as a risk management measure. Here's how it works:
1️⃣ Liquidation Threshold: If the value of the collateral falls below a set threshold, liquidation occurs.
2️⃣ Automatic Liquidation: LineaBank closes the borrower's position, returns the collateral to the lending pool, and refunds any remaining assets.
3️⃣ Max LTV: The maximum Loan-to-Value ratio determines the amount users can borrow against their collateral. A higher LTV ratio means more borrowing potential.
💰 Protocol Revenue Sharing
LineaBank incentivizes $LAB stakers with a revenue-sharing system. When a borrower is liquidated, 80% of the liquidation penalty is distributed among $LAB stakers weekly. Stake more $LAB tokens to earn higher rewards! 💪💰
🌐 Social
To stay up to date with the latest news and developments about the LineaBank and the upcoming airdrop, make sure to follow and subscribe.
Conclusion
LineaBank is reshaping the future of banking by providing a simple, transparent, and decentralized lending experience. With its unique tokenomics, intuitive borrowing system, and code-based environment, LineaBank offers security, scalability, and financial empowerment to users like never before. Embrace the revolution today and unlock a new era of financial possibilities! 🚀💼💸
Disclaimer
Cryptocurrency investments carry risks. Please conduct thorough research and consult a financial advisor before making any investment decisions.